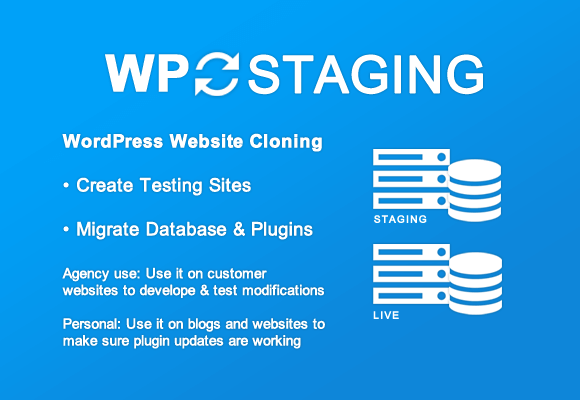 One of the plugins that I use a lot when I'm actually supporting the customers who buy my own plugin is WP Staging. If your host doesn't provide staging environments, then this plugin will help you get a staging environment set up with just a few clicks.
Once it's installed, you basically will go to 'WP Staging , 'start', 'create a new staging site', you type any generic nae (I usually use 'staging') ad then you click 'start cloning (This is already in use in case, because I've already doe it).
You'll go through a process.
When it's all don , you'll end up with another sie just call d 'yourwebsite.com/staging'. When you log into that, you'll notie in this bright orange admin so that you know you're in a staging site.
I use this a lot because I have to tell my customers pretty frequently that they need to switch themes, disable plugins, so we can isolate where the problem is coming from. You don't want to do that on a live site, so being able to let everybody create a staging site fairly easily and fairly painlessly helps me a lot in helping other people debug their websites.
I know they have a wp staging pro edition (which I think I have a license for even though I don't really use it too much), but I know one of the premium features does allow you to sync the changes you make on staging back to your live site.
One other good thing is that when you're done, it cleans itself all up, you just go back into your live site's WP Staging settings admin screen and you can delete the staging site when you're done with it, which is pretty cool in my opinion.
Then I never have to work on anybody's live site which makes me a lot happier and a lot less stressed.